You're about to discover the most effective and natural herbal therapy for Enlarged Prostate and other related challneges.



When used as prescribed this medication
Gradually ends your frequent urination

Relives you of pains while trying to urinate

Increases libido and correct erectile challenges etc...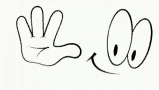 Listen to what this man has to say about this medication.